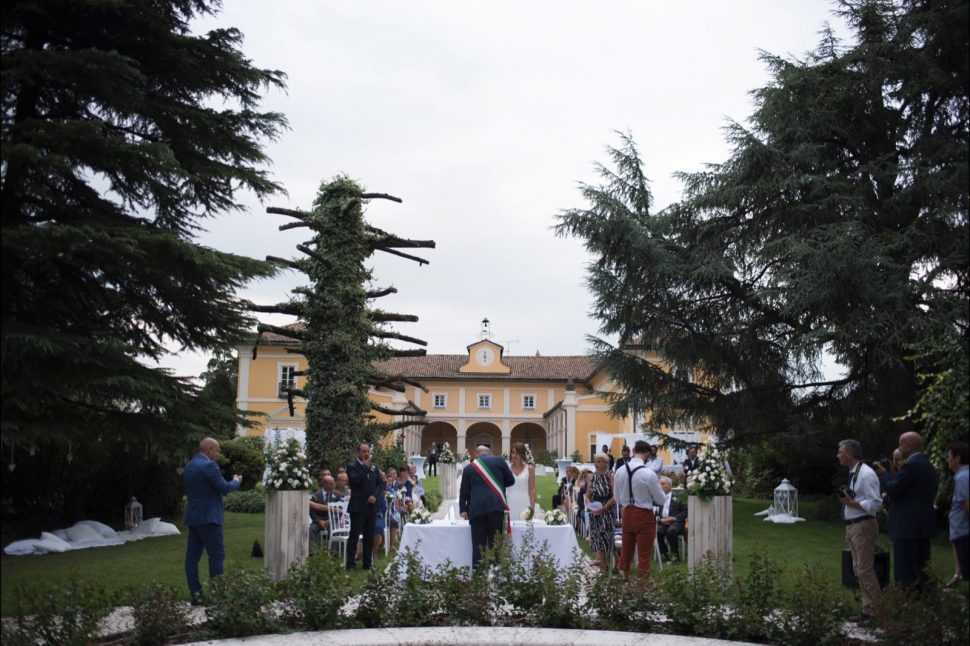 The law provides that civil marriage can be celebrated not only at the town hall but also at structures that have been recognized as Municipal Houses.
A location that allows it to take place with regular validity of a civil celebration must have been elected by the Municipality "Casa Comunale" or it must have been authorized to transfer the registers for the validation signatures in it. This authorization is a rare privilege, and in its absence the marriage will not be authentic.
The civil ceremony celebrated at Tenuta Pegazzera has full legal value, the Antica Tenuta Pegazzera has in fact received the prestigious recognition of "Casa Comunale" from the Municipality of Casteggio. You will be able to enjoy the exclusivity of the place, without risking being bound to the very tight rhythms of the town hall.
But you will also have the advantage of eliminating transfer times because all your loved ones will already be with you and you can directly pass from the ceremony to the festivities, without fear of delays due to the difficulty or the unforeseen encountered during the trips.
Getting married in Pegazzera will make your Civil Wedding even more memorable!
Together with the City of Casteggio we will be at your side to give you all the information for a perfect result.
---